Subscribe Today!
Join our email list and stay up to date with the latest Bible Study Series by Dr. James Brooks.
About Us
Grace by Truth is know for delivering the precise and deep study of biblical truth in service to each other and the church.
We are focused on delivering content and resources that aid in the precise and deep study of biblical truth in service to each other and the church.
Revelation Study
Learn more about what the Book of Revelation is all about.
Revelation is a letter. It contains vast amounts of symbolic and apocalyptic literature that can be related directly to Old Testament apocalyptic revelation. As such, reading and interpreting Revelation in view of its plain meaning gives the reader a sensible view of the future that is in harmony with the rest of the Scripture.
Pressing On in Marriage Song of Solomon 8:1-14   I. Grow in love. (v.1-4) A. Shulamite's desire is to be able to show public affection for Solomon.  (v.1) - "[Shulamite] is not wishing that they were literally b-rother and sister, but that they had the freedom of...
Full Song of Solomon Series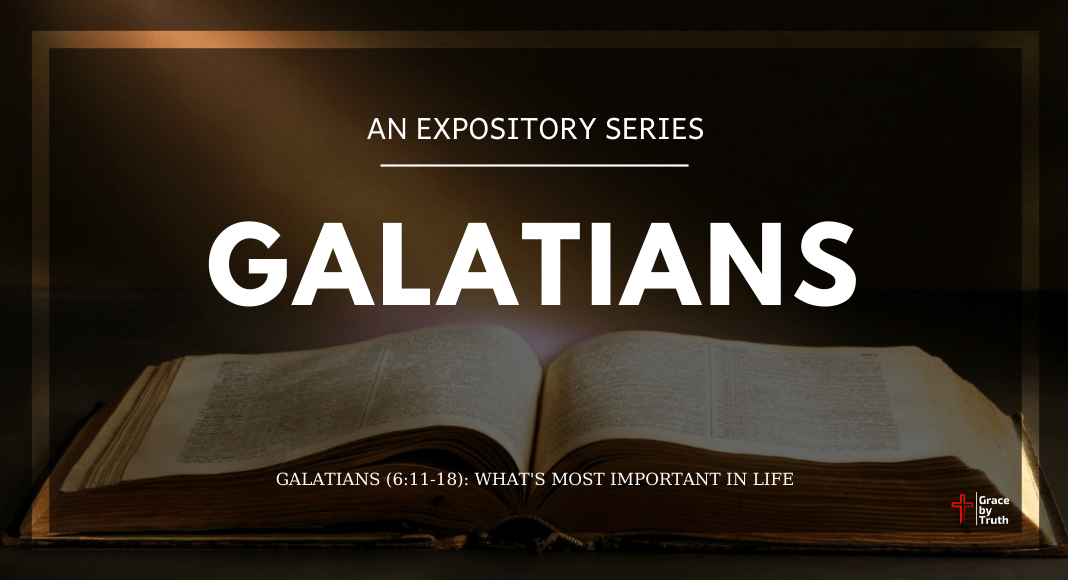 What's Most Important in Life Galatians 6:11‐18 The most important thing in Paul's life, and that he sought to share, was the saving Gospel of Christ. Salvation is by faith alone in Christ alone. I. It is pressing (v.11)   A. Paul wrote to the churches...
Helping Others Live the Spirit Filled Life Galatians 5:26‐6:10 I. Confront the erring Christian (v. 5:26‐ 6:1) A. Confronting a sinning Christian should be done with a view to spiritual restoration. a. Conditions for Confrontation: 1. One must be spiritual. -...
Living the Spirit Filled Life Galatians 5:13‐25 I. It involves charity (v.13‐15) A. Serve in love not the flesh. (v.13) - "Christ does not give freedom to believers so they can do what they want but so they can, for the first time, do what God wants, because of...
Spiritual Gift - A Spiritual Gift is a sovereignly and supernaturally bestowed enablement given by the Holy Spirit to every believer. The purpose of each gift is for the believer to use his gift for the spiritual edification of fellow believers in the Church, which...
read more
1. Sovereign God is absolutely and universally supreme. He is the Most High, the Lord of Heaven and earth. He is subject to none, influenced by none, and absolutely independent. God does as he pleases, only as he pleases, always as he pleases. None can thwart Him or...
read more
Hebrews 5:11-6:12 and The Believer's Loss of Rewards Throughout the Church's history, many controversies have arisen as a result of the third warning found in the sixth chapter of the book of Hebrews. The debate found in these controversies touches every aspect of the...
read more
Overt behavior is a display of the thinking of a person. Who a person is can only be displayed through his flesh – which in 2 Cor. 10:2-3 seems to be related both to the material and the immaterial aspects of a person. On the one hand "we walk in the flesh" i.e. the...
read more
Jesus arrived in Bethany six days before the Passover (Jn. 12:1), the Saturday before the Passion Week. That evening, Jesus was anointed at Simon the Leper's house (Matt. 26:6-13; Mk. 14:3-9, Jn. 12:1-8). On the next day, Sunday, there was a great crowd that came to...
read more
Don't Be a Clampett Christian - Sermon on James 2:14-26 "Come and listen to my story about a man named Jed. The poor mountaineer barely kept his family fed. And then one day he was shooting at some food when up through the ground came a bubbling crude, oil that is,...
read more
The Bible has a lot to say about walking with a brother or sister in Christ. From helping you to learn how to choose the right friend or instruct you on how to maintain beneficial relationships, there are many things you can learn about friendships. These...
read more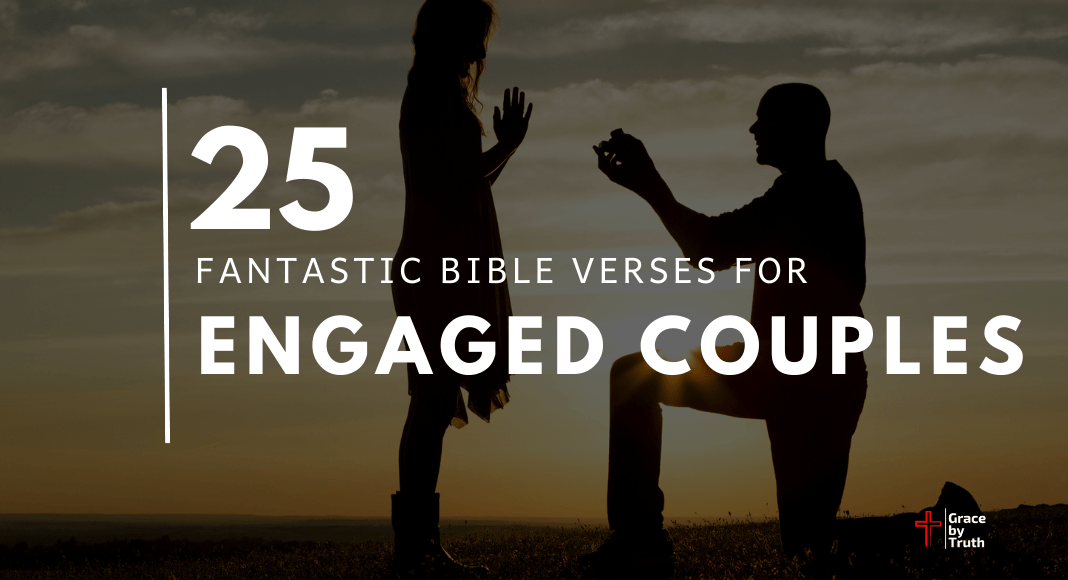 Getting married can be one of the biggest milestones of our life. Finding a person you wish to spend the rest of your life with can bring you great levels of joy and peace. These fantastic bible verses for engaged couples will remind you of Gods' everlasting presence...
read more
Losing a loved one can leave us feeling devastated and alone. Whether it was a traumatic incident or expected illness, death can launch us into a deep emotional state of grief. These encouraging bereavement bible verses will help to remind you of the Lords presence in...
read more
J. N. D. Kelly, Early Christian Doctrines. Rev. ed. New York: HarperOne, 1978. 511 pp. $17.00. Early Christian Doctrines is authored by J. N. D. Kelly. Kelly is Principal of St. Edmund Hall, Oxford, England and is recognized internationally as an authority on...
J. Dwight Pentecost, Things To Come. Grand Rapids: Zondervan, 1958, 633 pp., $29.99. J. Dwight Pentecost is distinguished Professor Emeritus of Bible exposition at Dallas Theological Seminary, where he has taught since 1955. He has both an earned Th.M. and...
Clark Pinnock, Richard Rice, John Sanders, William Hasker and David Basinger, The Openness of God: A Biblical Challenge to the Traditional Understanding of God. Downers Grove: InterVarsity Press, 1994. 202 pages. $19.99. Clark Pinnock and the other contributors...
David F. Wells. God in the Wasteland: The Reality of Truth in a World of Fading Dreams. Grand Rapids, MI: Eerdmans Pub Co, 1994. 288 pp. $24.00. In "God In The Wasteland: The Reality of Truth in a World of Fading Dreams," David F. Wells sets out to accomplish...